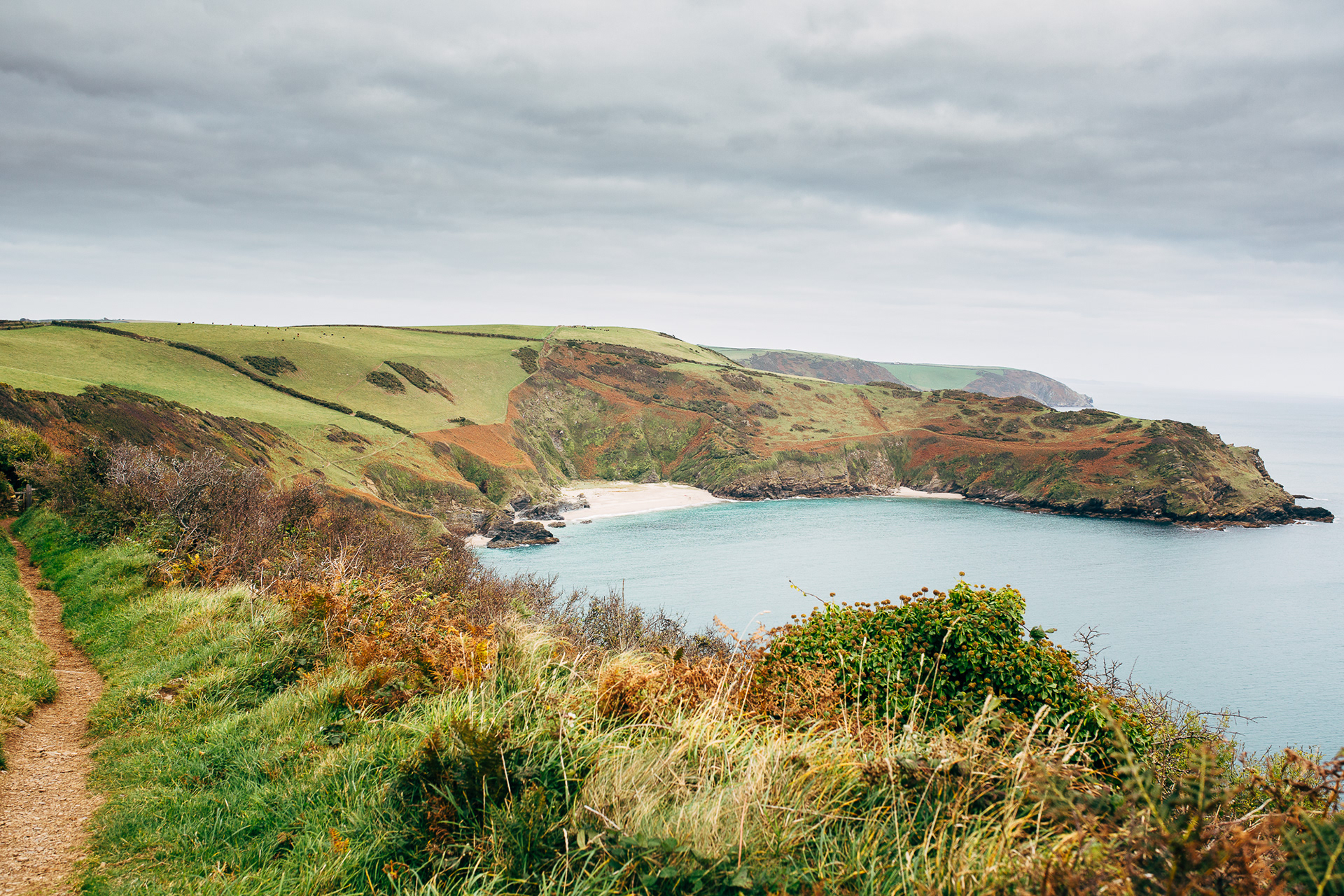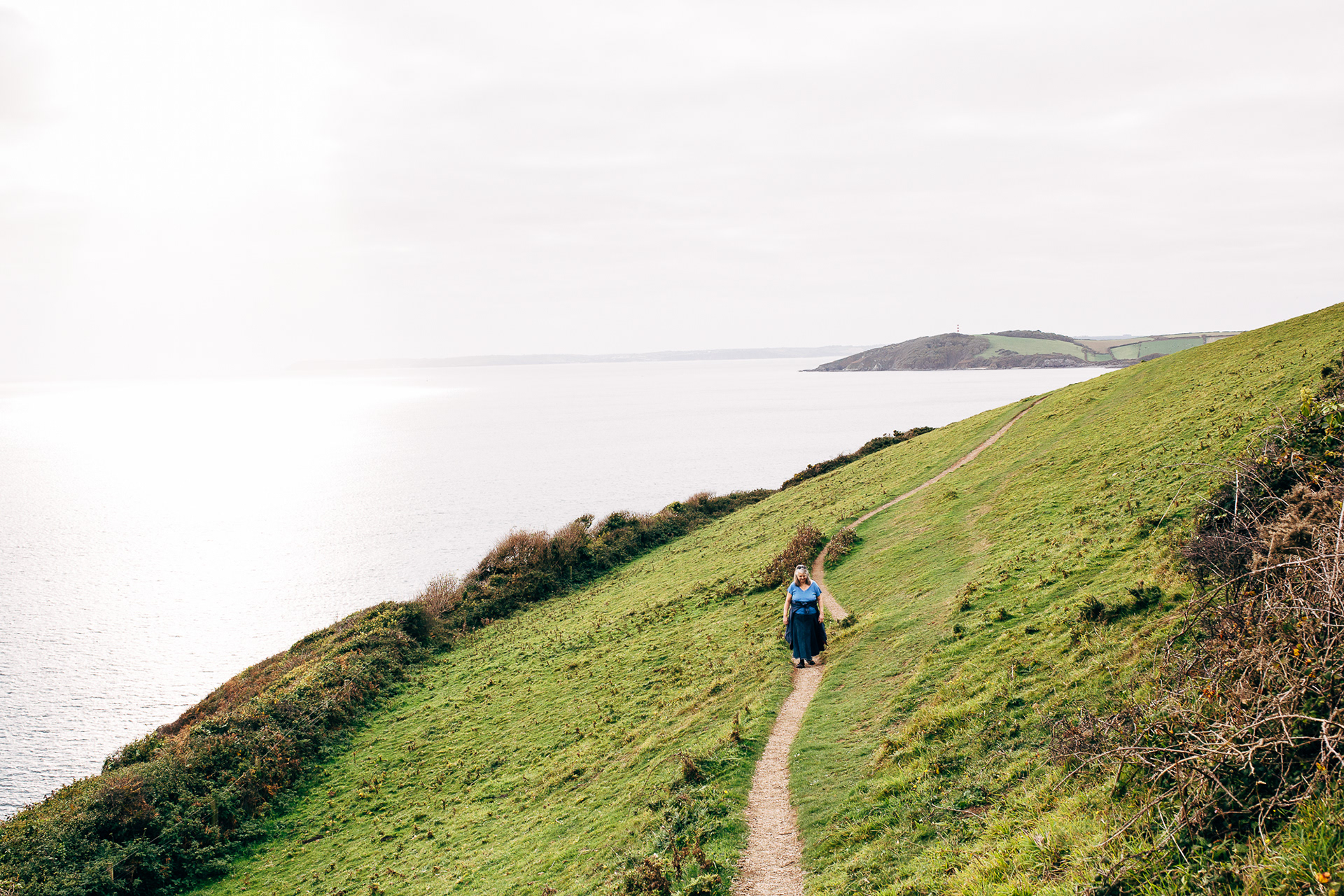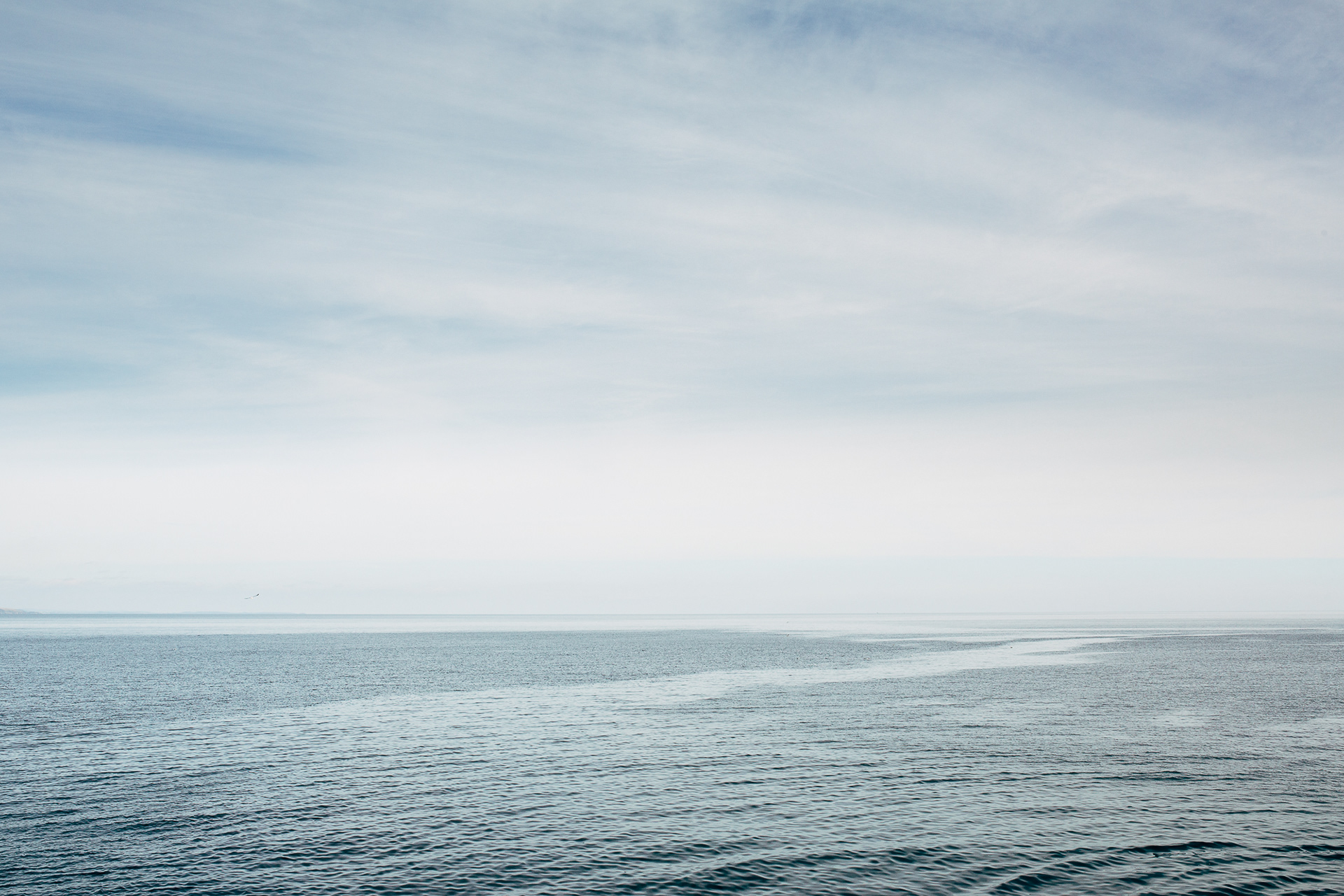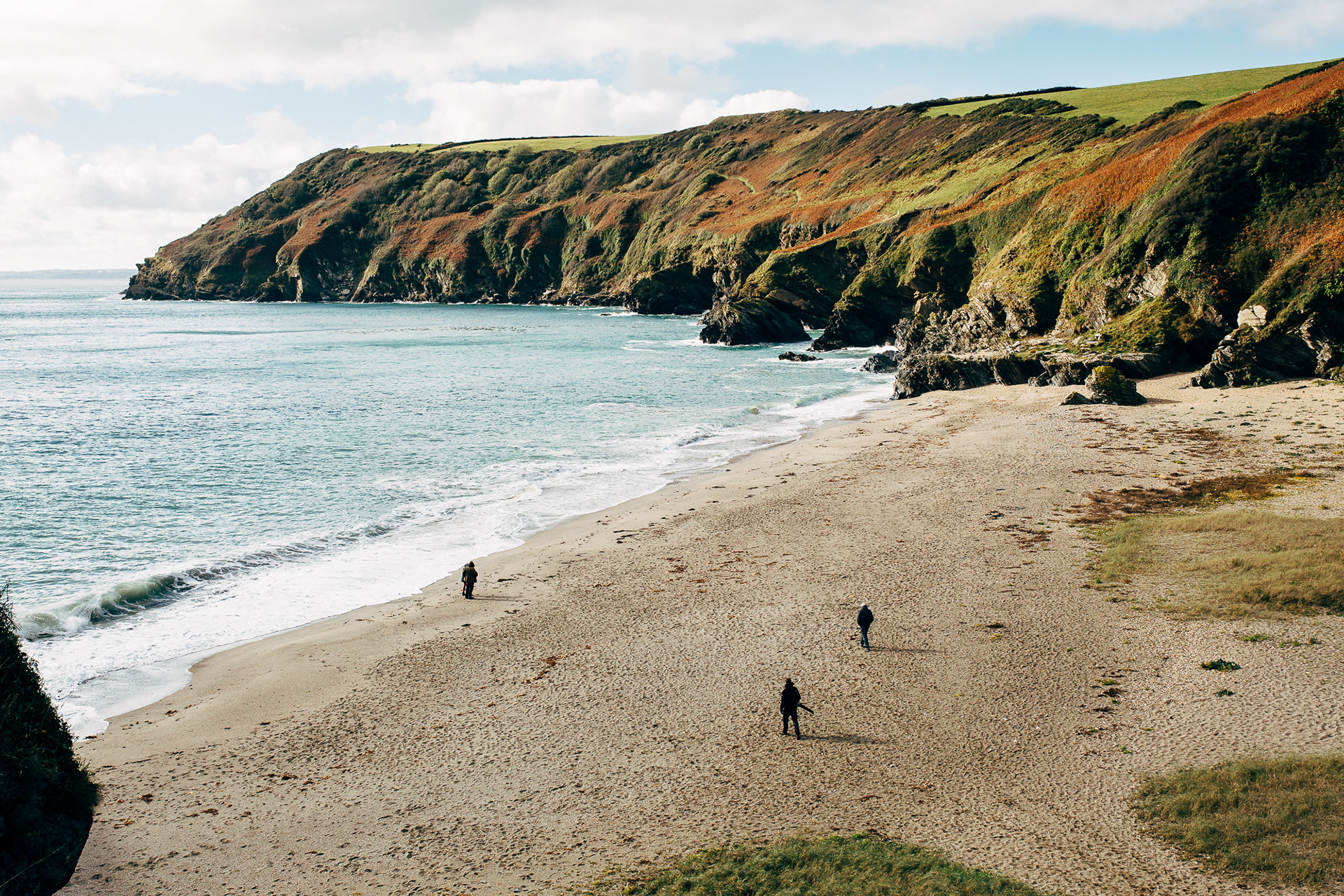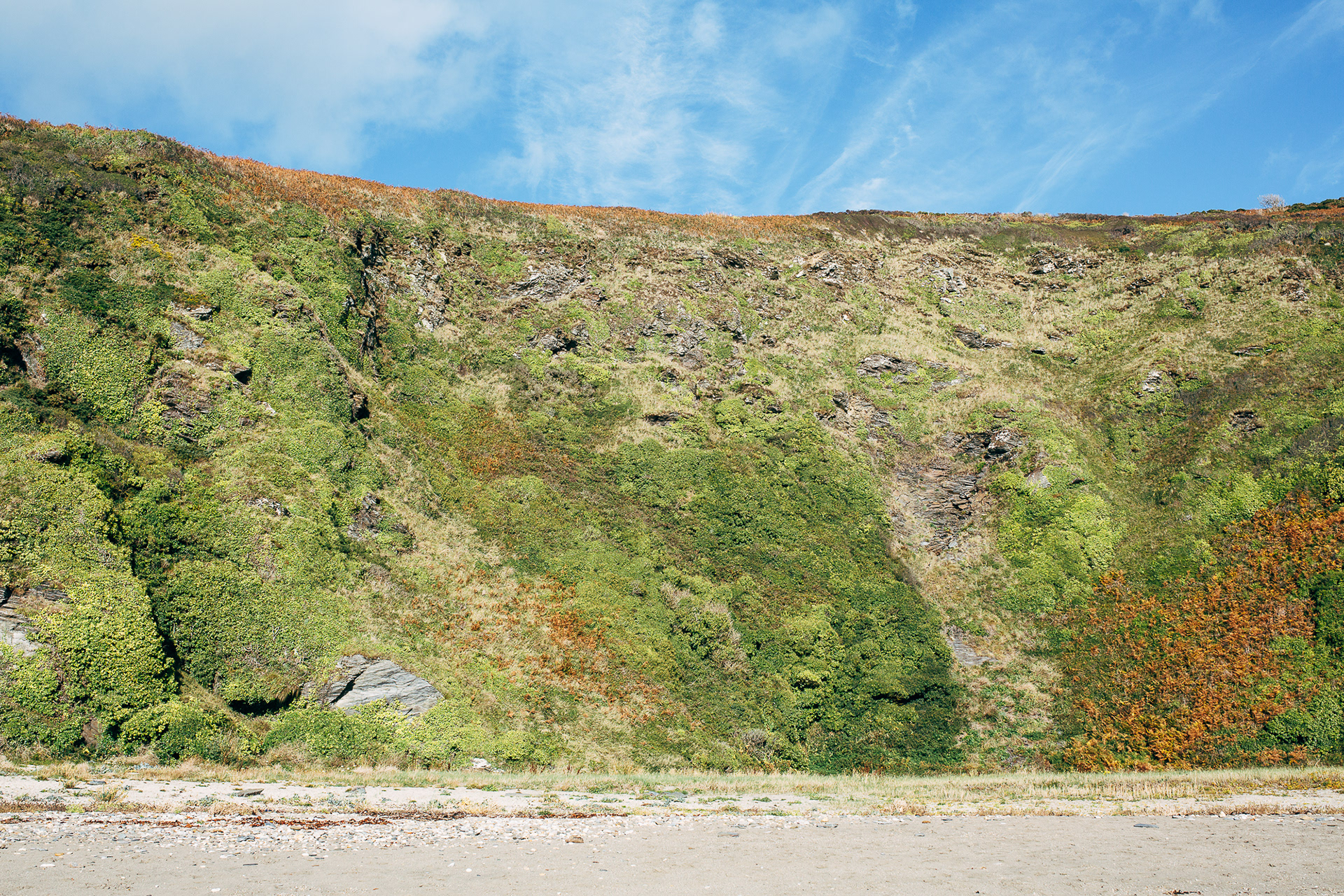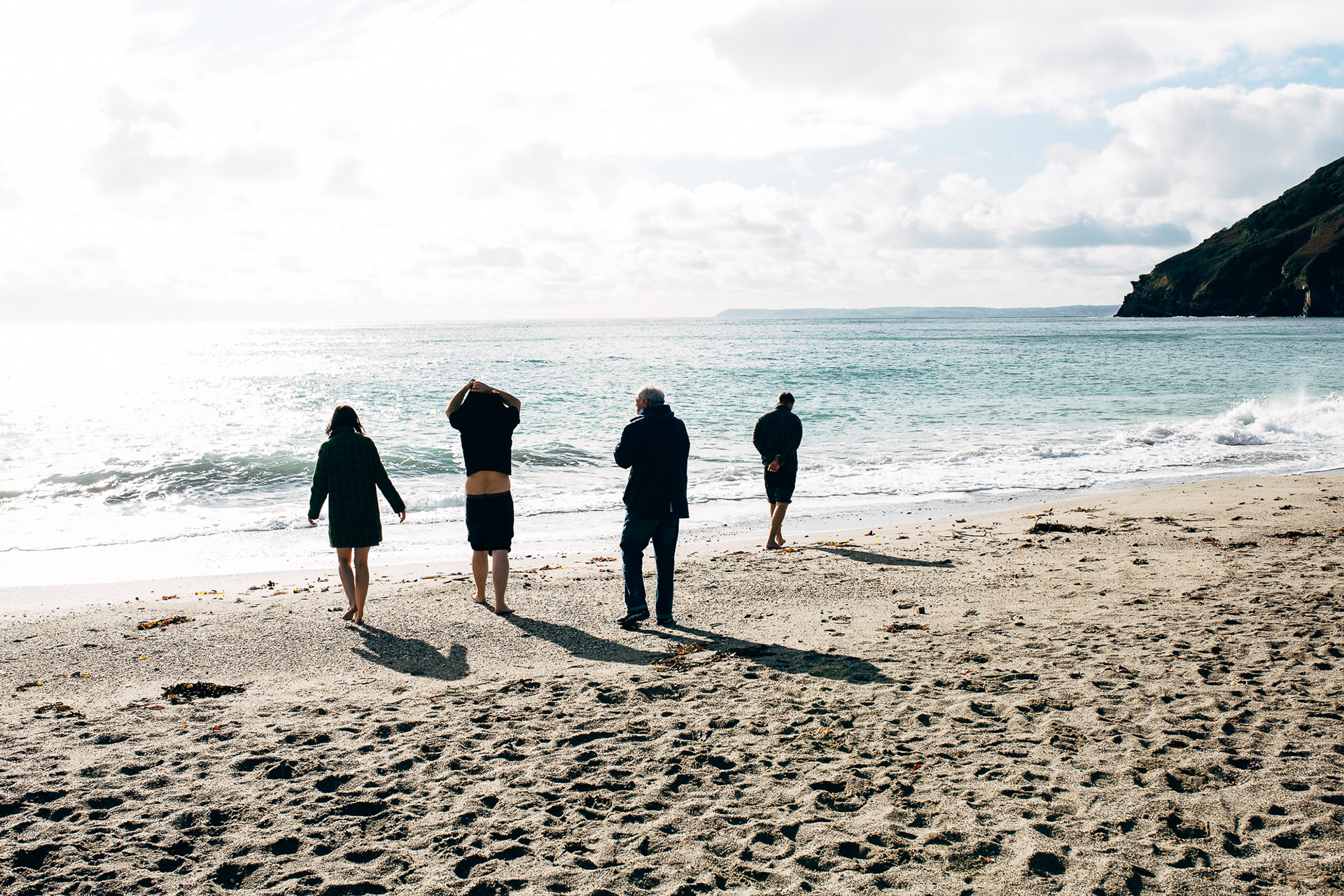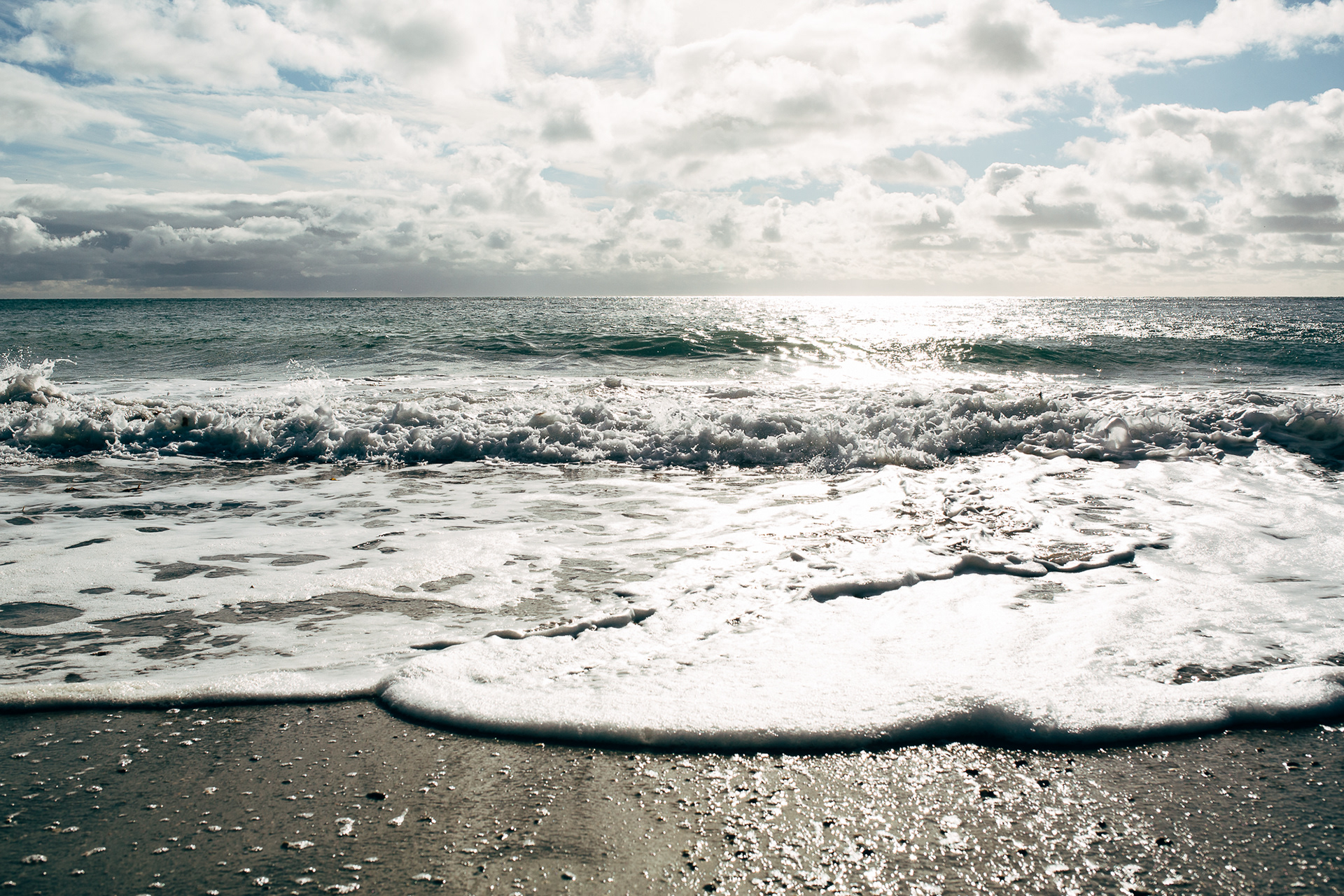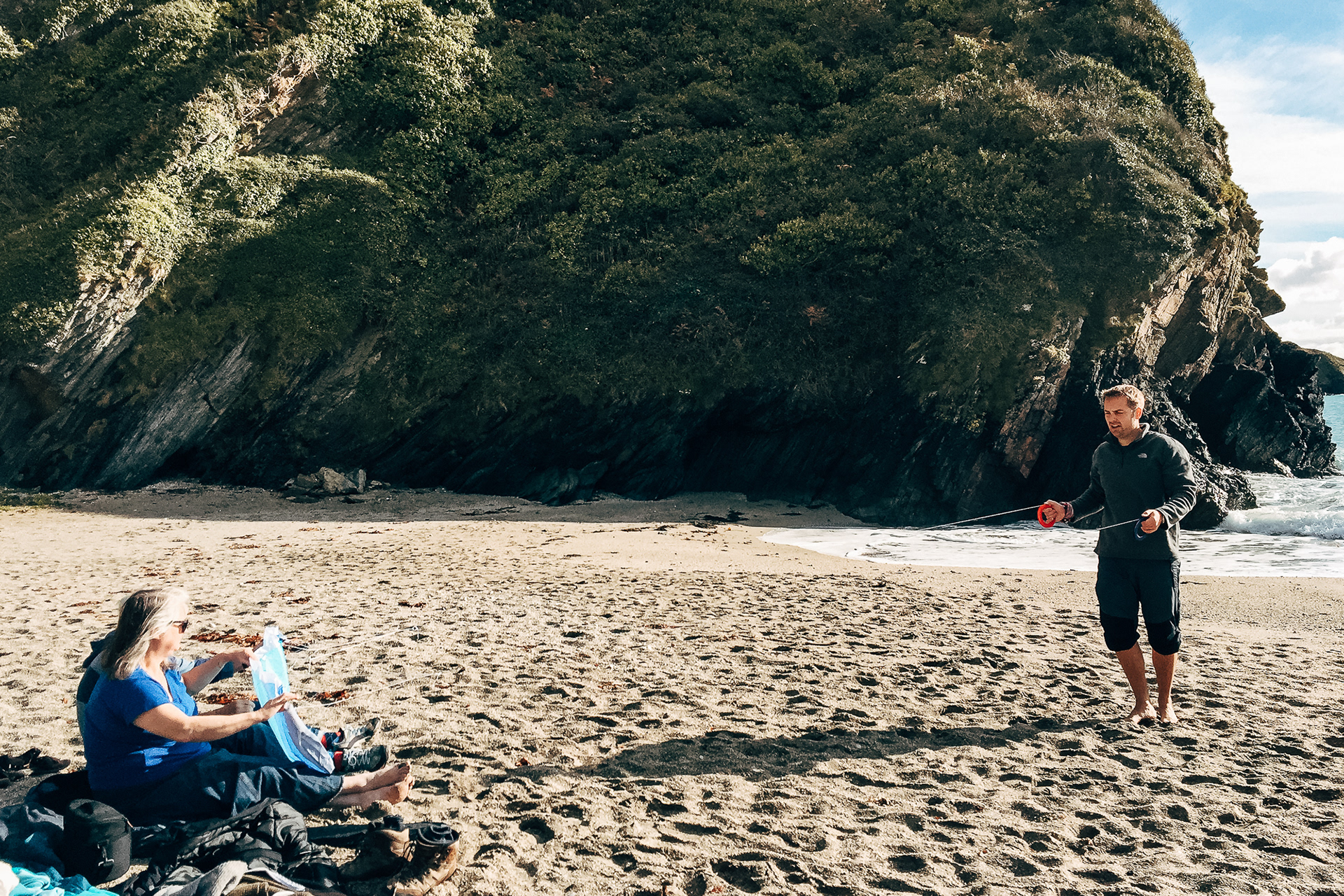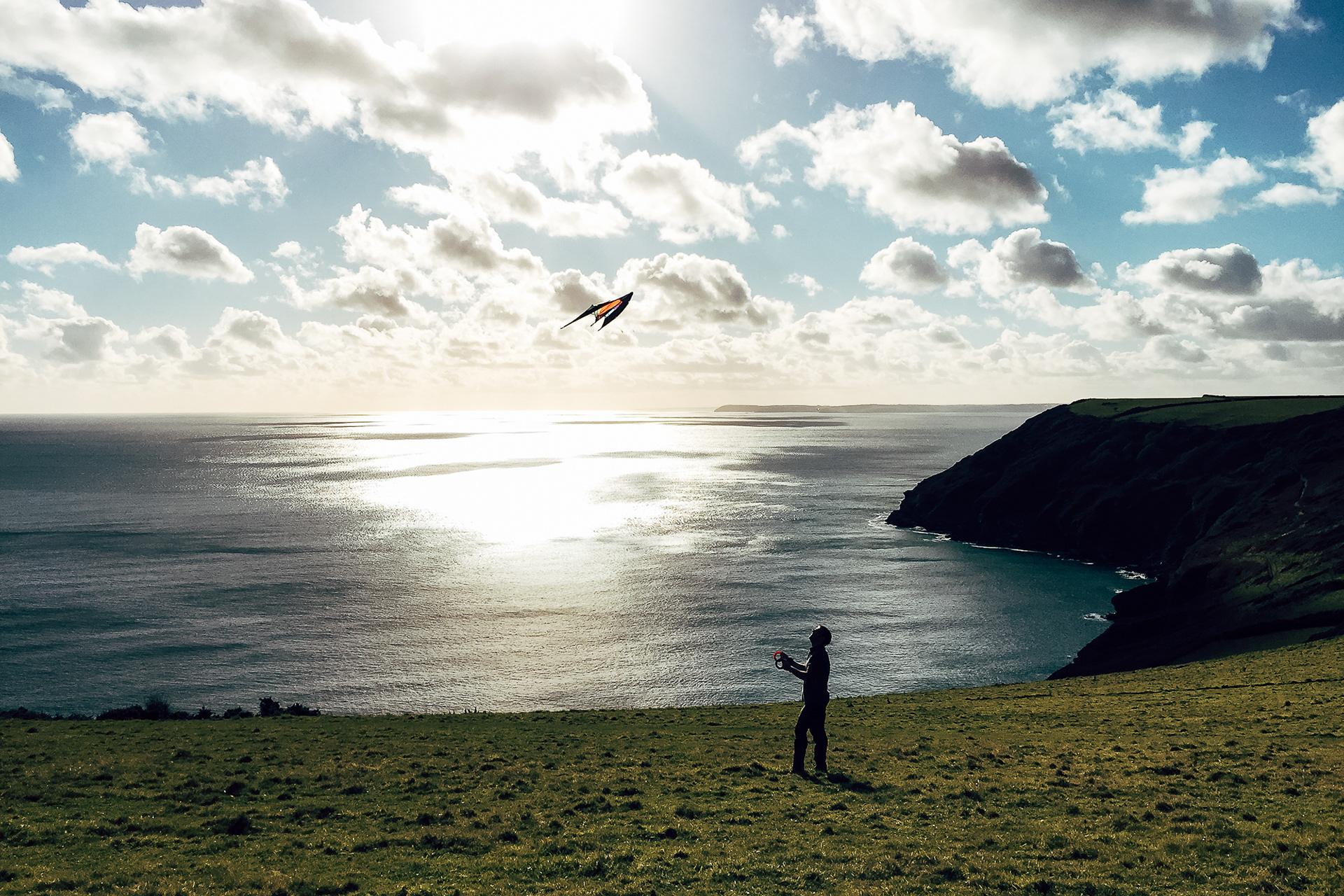 In my memory, Sundays consisted of a roast followed by the traditional Sunday Walk. Bundled up in coats and scarves we would all head out to brave the weather and get some fresh air. Lantic Bay is the record of one such day but with the family all grown up.

I wanted to explore the reality of finding time to walk down to the beach together and how this experience is effected by memory. The images tell the simple story of a walk along the cliffs and down to the sea: leading the viewer along the path, watching the weather change. They evoke the memory of hundreds of other such days: watching the family, contemplating the water and the cliffs, feeling the tug of a kite against the wind. They ask the viewer to add their own recollections of simpler moments in life.

In a culture where life seems to whizz passed in a whirl of shared moments, these images slow everything down. They invite you to stay and contemplate. The simple unobtrusive style allows the viewer to become completely absorbed. The gaze moves from narrative to moments of silence.
For me, photography is about transporting the viewer into another time and place, perhaps even another state of mind. My images are intimate moments between the self and nature, they leave space for meditation.
Lactic Bay especially inspired me as it was my first visit to Cornwall but, because of my husband's stories of his childhood, it was a place I felt I had already experienced. This was a way of sharing in that part of his life, of transporting myself into his childhood.