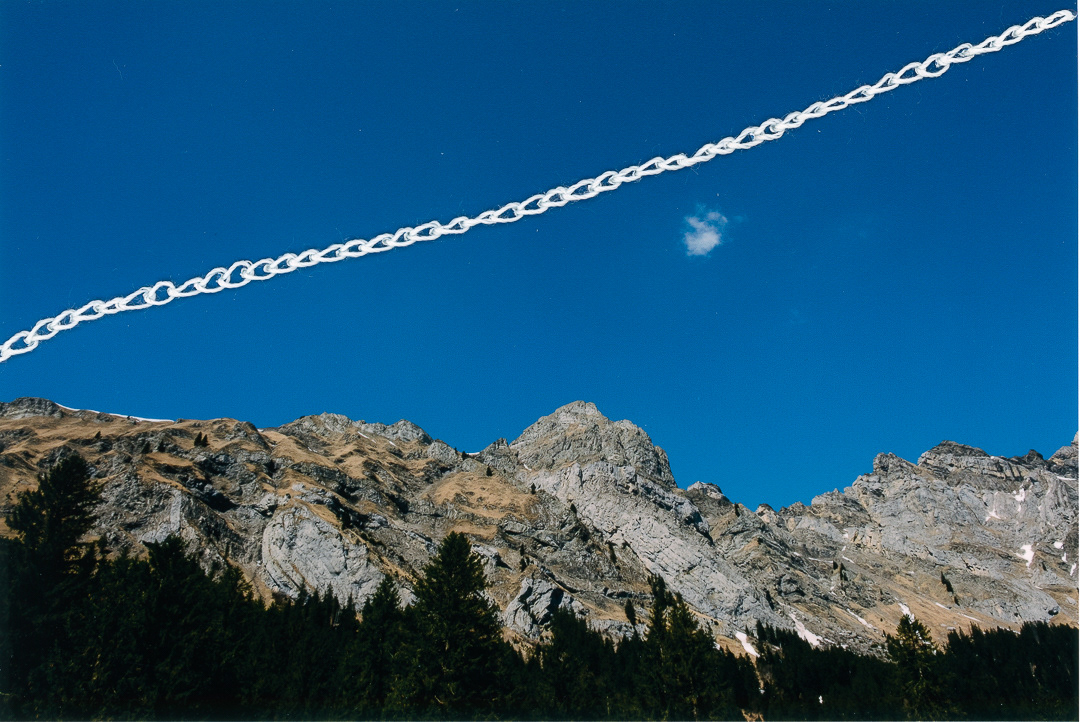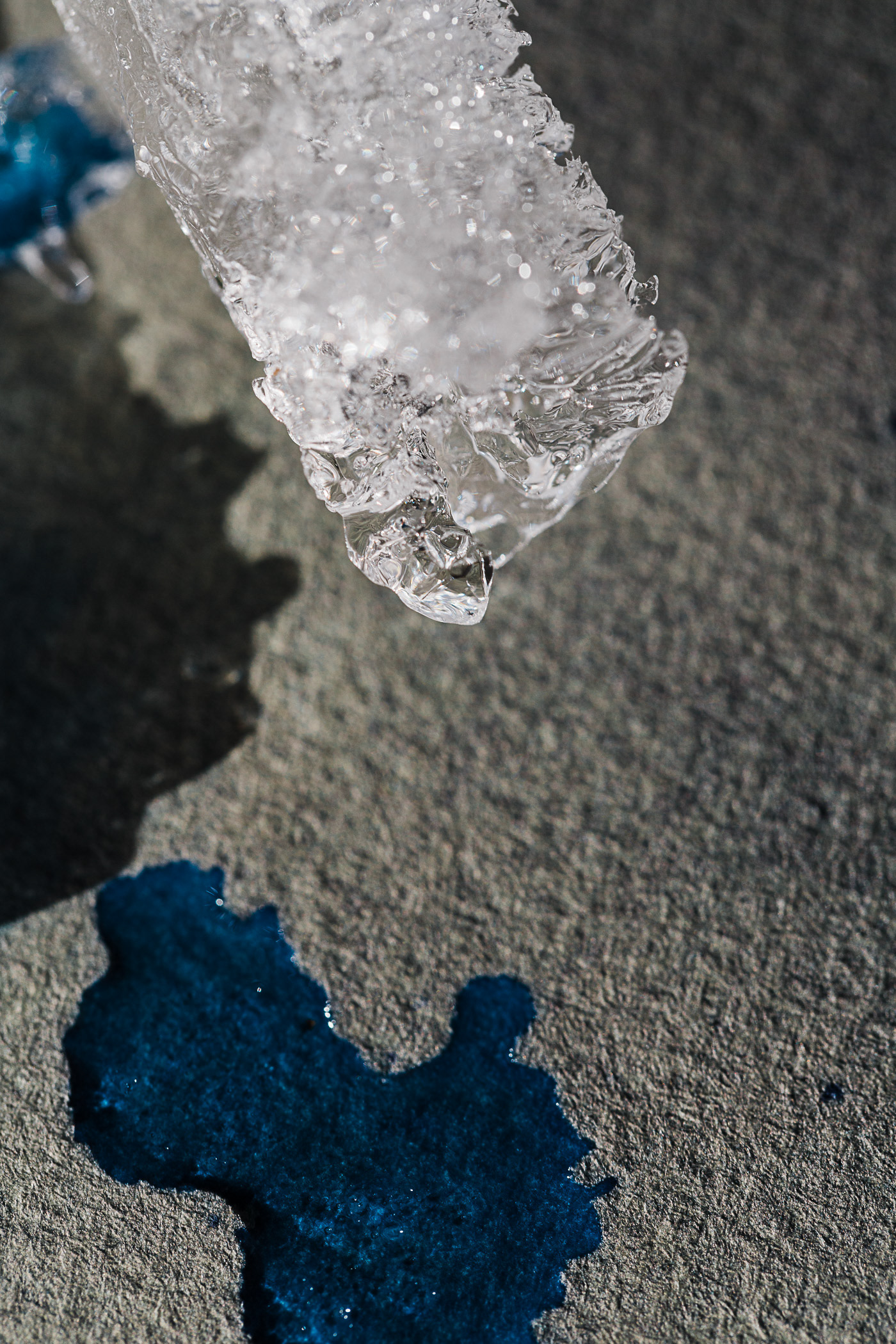 I am a photographer and writer based in the Swiss Alps. I use the landscape as a character in my stories which question the meaning of existence and what connects everything together. My work is about the emotional and cognitive experience of being in the world. Working with digital, analogue and experimental photography, I use chance to play with the capture of the photograph and the physical print. The images are often beautiful and dark, teetering on the edge of the sublime. What they mean is graspable only for a moment and is in constant flux. Using a combination of texts, diagrams, audio and moving images together with the visuals, I reflect on the relationship between seeing, language and meaning.
Observational photos mix with images constructed in the studio. Research and personal reflections come together on deep blue cyanotypes: a mix of words, thoughts and themes. Psychology faces physics; art faces science; intuition faces logic. I refuse to accept one version of reality, allowing my mind, hands, lens and eyes to blend everything together. I seek to create multi-layered works that absorb you and pull you into their own reality, one filled with questions that haunt me. They vibrate in the mind, leaving their trace on you and echoing long after. The created spaces hover on the edge of existence, between waking and dreaming, between thoughts and images.
Group exhibitions
Deslocamentos (DIsplacements), Bienal de Foto do Porto curated by Pablo Berástegui, Porto
Despatch Residency Exhibition, New Forest Heritage Centre and Museum, Lyndhurst
RPS International Photography Exhibition 162, Oriel Art Gallery, Theatre Clwyd
RPS International Photography Exhibition 162, Beverley Art Gallery, Beverley 
Virtual Exhibition
RPS International Photography Exhibition 162, Royal Albert Hall, London
RPS International Photography Exhibition 162, RPS House, Bristol
Group exhibition 14th Julia Margaret Cameron Award, FotoNostrum, Barcelona
2018
Group exhibition at OXO Tower Wharf - 'I can see the sea'
Awards
2019  'Patina' Honourable Mention 14th Julia Margaret Cameron Awards, Worldwide Photo Gala Awards
2019  'Mountain' Finalist in the RPS International Photography Exhibition 162
Published work
2021-2022 Articles & reviews on 
Hundred Heroines
, UK charity dedicated to advancing public awareness of women in photography.
2021  'United' Work Show Grow. International publication of 110 artists from 30 different countries.
Talks & workshops